Your Brother-In-Law Is A Greedy Man, Real Greedy!
...but i'm loving him. He ate me 3 times on NYE; dark alley of Ann Siang, Far East Square toilet and then hotel fuck! I know I know it's irrelevent but to eat me 3 times on one night, really worth every single fucking
euro pound
of his trip here to Singapore. just trying to tell you I've been busy lately and that's the reason why for the lack of updates. I mean, c'mon girls, it's not easy to be Mrs. SPG you know it. Am I right Xiaxue!?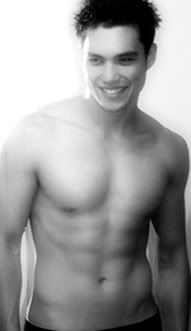 Muack!